How to Sing With Freedom, Power,
and Unmistakable Style
You have a beautiful voice waiting to be heard.
The 2020 Edition of Nail Every Note is launching in…
BE FIRST IN LINE…  
I'm working on a great new 2020 edition of Nail Every Note.  It's reorganized, updated, and easier to navigate, and includes more of the stuff you're telling me you want to learn.  If you'd like to be the first to know when it launches AND receive a big launch discount that you can keep forever, simply enter your info here.
Sound familiar?
"My high notes sound different from the rest of my voice."
"My voice gets tired after just a few songs!"
"My high notes are weak."
"I just don't sound good."
"I don't have any natural talent."
"Even after years of voice lessons, I still have a break!"
"It's probably too late for me to start singing."
Teaching yourself to sing can be frustrating.
You don't know which lessons apply to you…
You don't know which videos to watch or who to follow…
You don't know if you're doing the exercises correctly…
You just wish you could get some feedback…
…but private voice lessons are out of reach.
That's what inspired me to build this program.
Introducing Nail Every Note
Nail Every Note is a home training program for contemporary vocalists.
It's packed with demonstrations, explanations, and singalong exercises to help you reach your goals.


Learn At Home, But Not Alone
The Pro tiers of Nail Every Note include regular one-on-one lessons with me or the best vocal coaches at my studio, to make sure you're on the right track.
Plus, online performance opportunities to keep you motivated!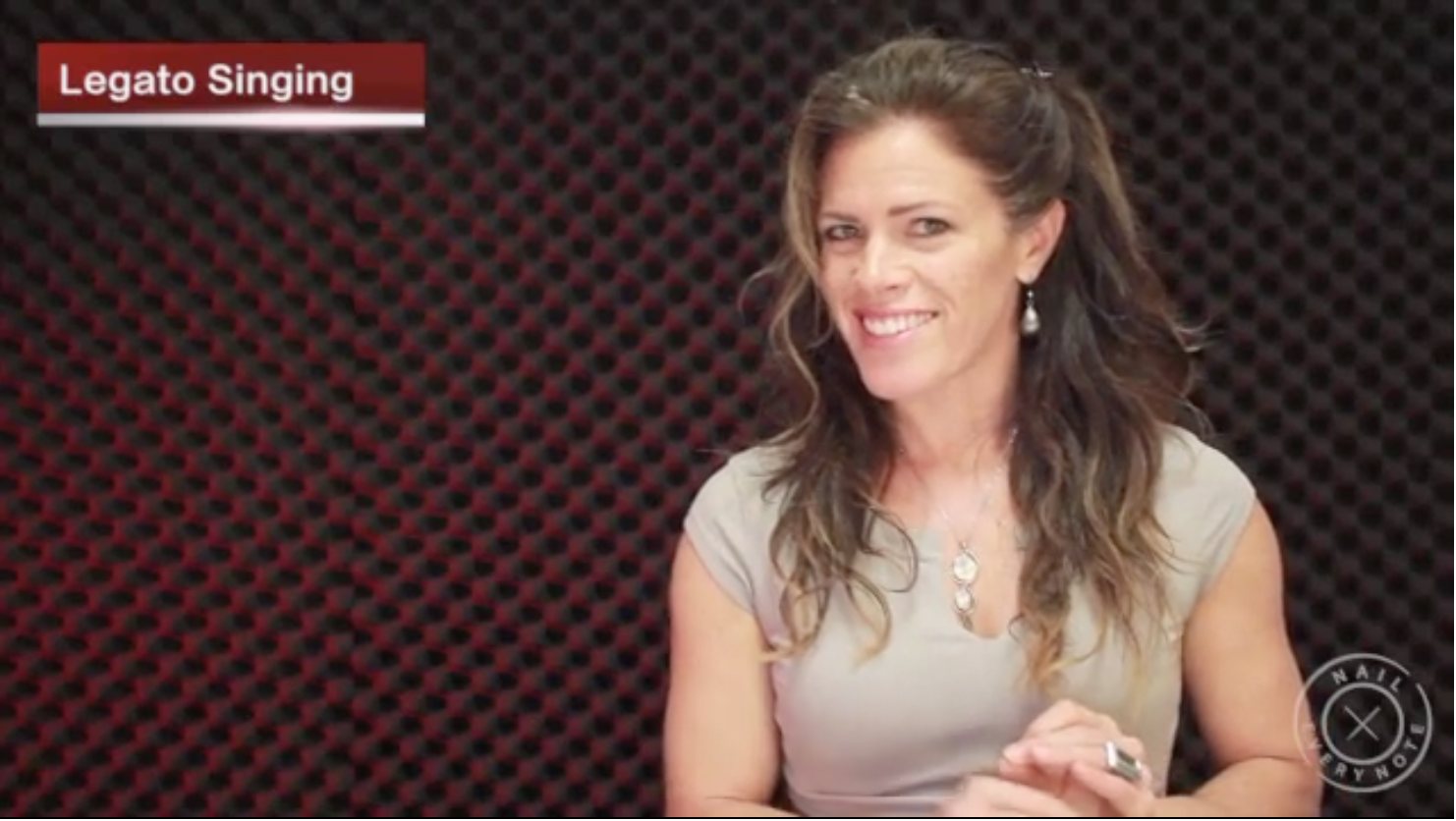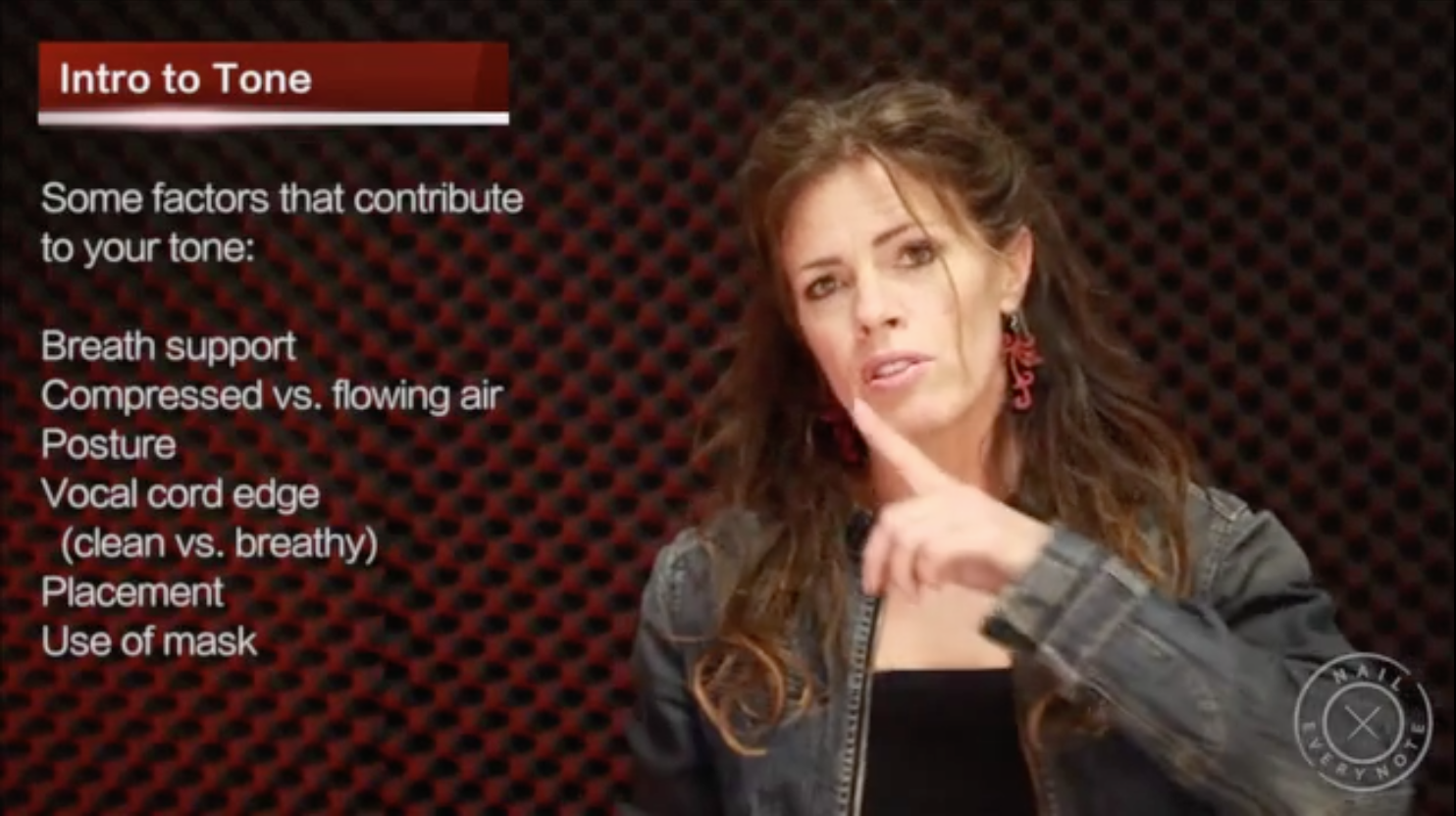 Nail Every Note Will Help You...
Sing With Freedom
Singing with freedom is good for the heart, soul, and body!  In this module, you'll learn how to let go of tension, engage the right muscles, open up high notes, support them with your breath, produce more sound with less effort, and sing with freedom and ease.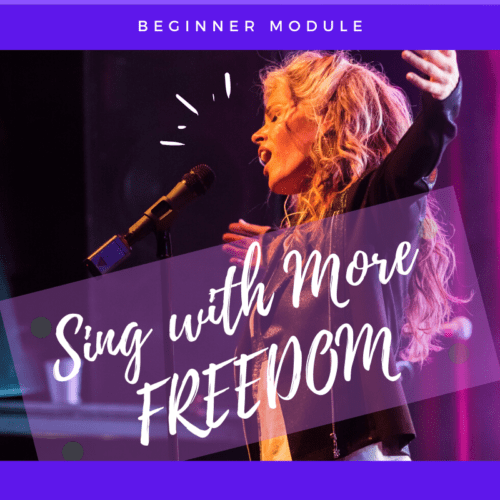 Sing With Power
Let's leverage your anatomy and get your voice working for you!  In this module, you'll learn how to increase your volume, project your voice, sing longer phrases, and get more power across your whole range, with healthy vocal techniques.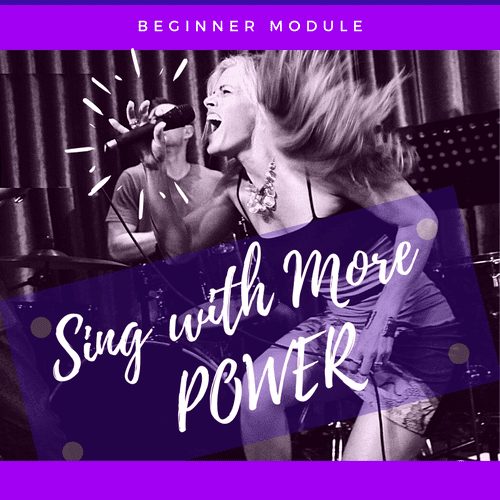 Perfect Your Pitch
Singing on pitch is essential!  You might think singing on pitch is just a matter of talent or focus, but there are common reasons people sing off pitch.  Let's make sure you're nailing every pitch!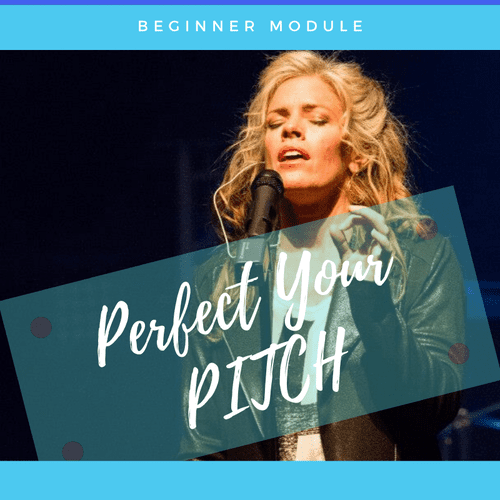 Connect Your Range
A lot of singers feel like they have two voices – a low one and a high one.  If that's you, let's connect those two voices and learn to sing in mix, so you can go from your lowest to your highest note without a single hitch!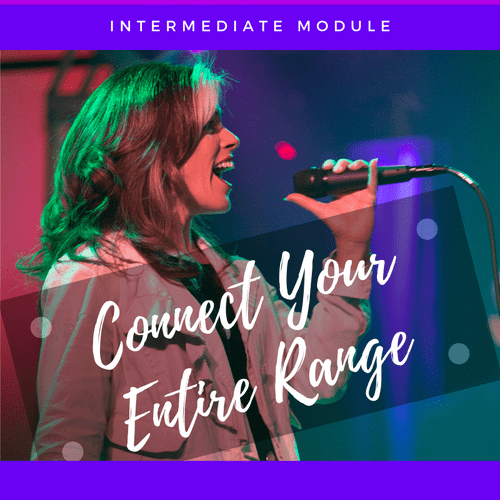 Get Incredible Tone
Your instrument is capable of amazingly beautiful sound – you may just not know how to access it yet!  In this module you'll find and develop your most rich, resonant, vibrant tone.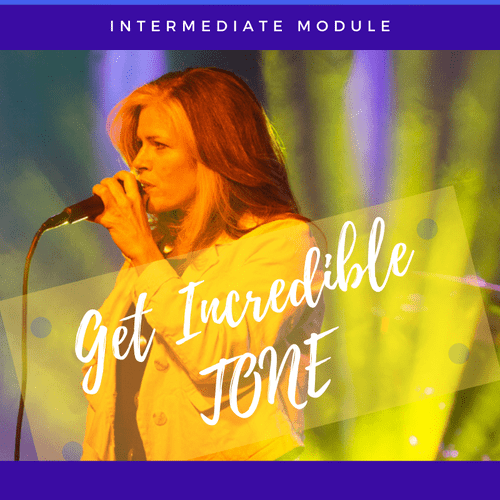 Perfect Your Riffs
Riffs and runs are part of the vocabulary of a professional singer's language, and you have to speak it correctly!  This module shows you how to perfect your embellishments like they're no big deal.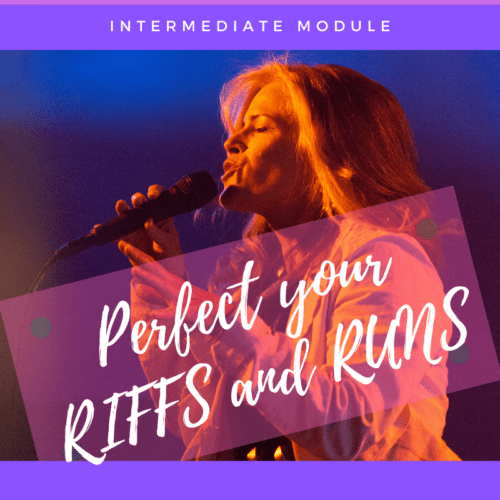 Perfect Your Vibrato
Vibrato makes a voice sparkle and shine with life, and is one of the finishing touches of professional singing!  Learn how to develop and stabilize your vibrato in this module.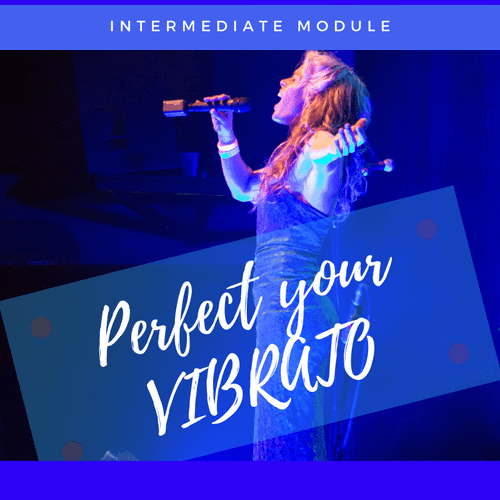 Belt Effortlessly
Can belting be effortless?  YES – belting should always be effortless!  (We just make it look hard.) Learn surprising secrets about how to belt intense high notes without breaking a sweat… or endangering your voice.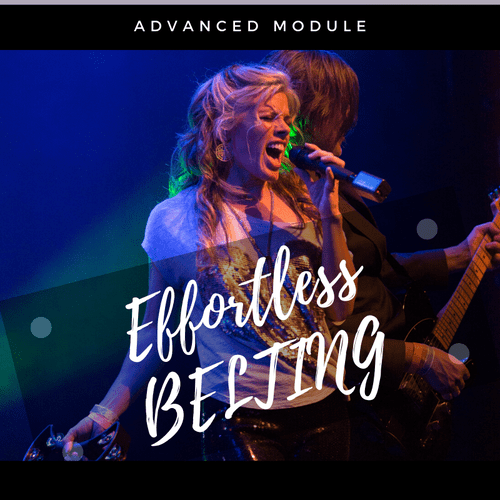 Polish Your Voice to Pro Level
You have a great foundation, but still don't sound quite professional?  No worries – just few small tweaks to sing legato and enunciate correctly, and you'll be a pro!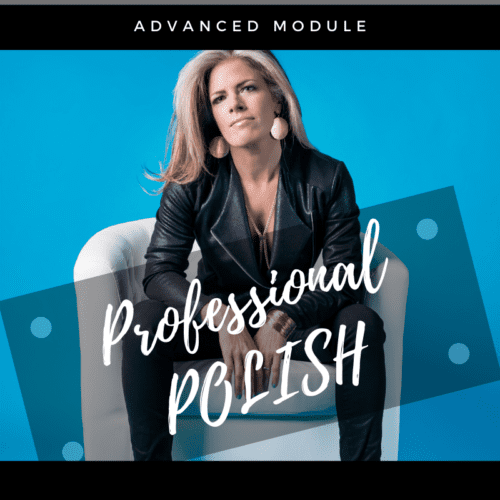 Sing Crazy High Notes
I bet you can get higher than you ever thought possible!  Let's go for some high notes.  Not just high notes, but crazy high notes!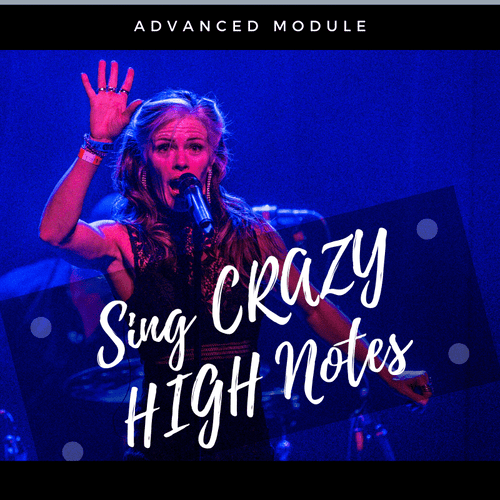 Develop Your Own Style
Now you're a pro! It's time to come into your own and develop your unique sound – a voice and style your fans recognize as distinctly yours from the first moment they hear it.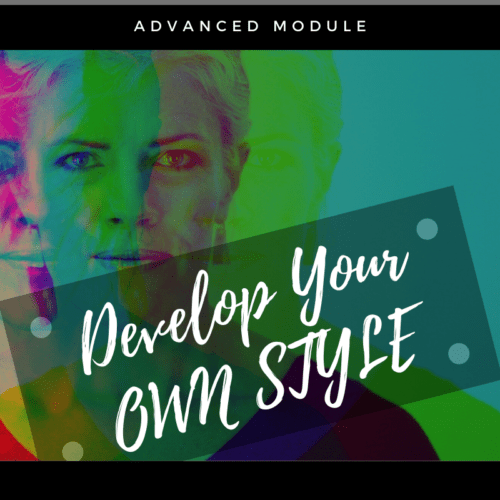 What Makes Nail Every Note Different?
No-Intimidation Zone
I'm a regular person like you, not a natural talent born into a musical family who started taking lessons before I hit puberty.  Nope – in fact, I didn't start learning to sing until my thirties.  I remember what it's like to struggle.  If I can do it, you can too.
Built for You
We don't use a one-size-fits-all approach to vocal training in the studio, so why would we do that online?  If you do the wrong exercises, you can strengthen bad habits rather than develop good ones – resulting in backwards progress or even vocal damage. 
To guide you, very module in Nail Every Note begins with a short section to help you evaluate whether the module is for you.  Plus, we're available to help you.
Online Performances
All Pro Tier students have the opportunity to sing live at our regular online performances.  There's no better way to gain confidence and become a more compelling performer than by doing it as often as you can!
One-on-One Support
All Pro Tier students get regular lessons to make sure you're on track and making progress.
Meet Adrienne
Hi, I'm Adrienne Osborn.
I'm a vocal coach and studio owner.  Over the last eleven years I have worked with thousands of contemporary singers, from total beginners to working professionals, in genres from pop to rock to metal to R&B to musical theatre to folk.
At my studio, Performance High, we have a proven track record of helping singers develop their voices and transform their musical lives – and themselves.
Having worked with a lot of motivated – but frustrated – singers who tried to teach themselves at home, I wanted a solution that would provide customized instruction to people while saving them money.
So I took all my knowledge and created a hybrid – the best of both worlds.
With Nail Every Note, you get the best of at-home vocal training – and above the Basic tier, you also get top-notch one-on-one monthly private lessons.
30 Day Money Back Guarantee
When you join Nail Every Note you are fully protected by my 100% Satisfaction Guarantee. If you don't feel like you've received value and you decide you want to cancel any time within the next 30 days, just let me know and I'll send you a prompt refund. No hassles or headaches.
Basic Tier
monthly
$19
Digital Only


Full access to all online Nail Every Note member resources immediately, for as long as you're a member.
Beginner Modules
Intermediate Modules
Advanced Modules
Exercise Backing Tracks
Online Performances not included
Private Voice Lessons not included
AVAILABLE ON AUG 4 2020
Pro Tier
monthly
$49
Digital Access +
Monthly Lessons
Full access to all Nail Every Note member resources plus one 30min online lesson per month with one of Adrienne's teachers
Beginner Modules
Intermediate Modules
Advanced Modules
Exercise Backing Tracks
Online Performances
Monthly 30-Minute Voice Lesson
AVAILABLE ON AUG 4 2020
Pro Tier Plus
monthly
$69
Digital Access +
Monthly Lessons with Adrienne
Full access to all Nail Every Note member resources plus one 30min online lesson per month with Adrienne
Beginner Modules
Intermediate Modules
Advanced Modules
Exercise Backing Tracks
Online Performances
Monthly 30-Min Voice Lesson w/Adrienne
AVAILABLE ON AUG 4 2020